Periamma's story begins all the way back in 1909 when the quite liberally-minded Danish Missionary and Educator, Anne Marie Petersen arrived in India which she soon came to love dearly. Due to her dedication to helping young girls getting an education, and thus a better life, she was given the name "Periamma", meaning "Great Mother" or "Big Sister" in Tamil.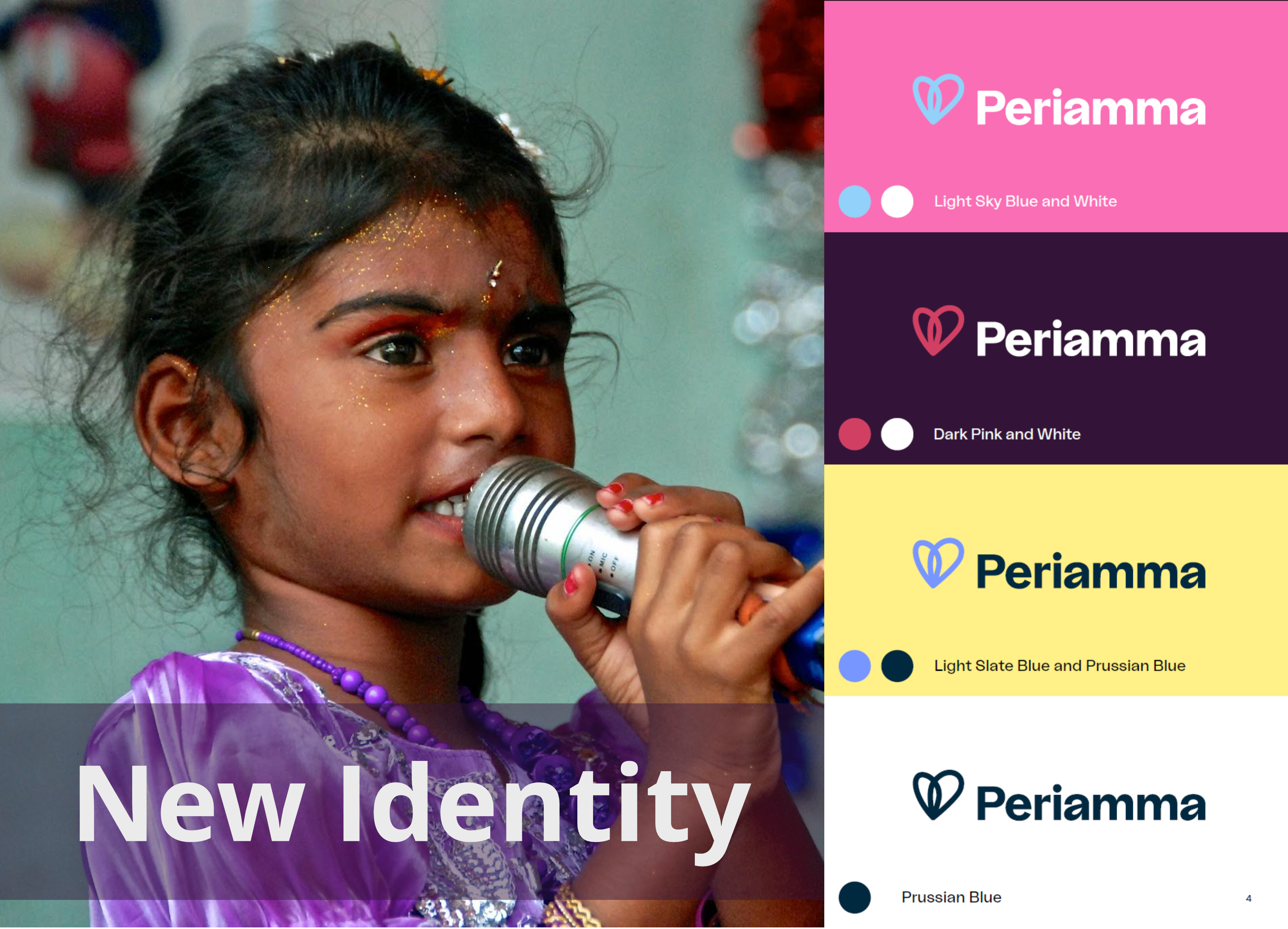 Periamma has updated brand identity & website! We have 11 logo variations and radiant colors, all inspired by the ones we care the most for: the children and youth at the heart of Periamma.
With a heightened focus on transparency & eye-level communication with sponsors, donors, partners and all who crosses path with us, we want our visions to keep representing our reality. The colors represent the authentic joy and care of the students, the uplifting diversity of people involved and the captivating impact created in connecting the world in solidarity. This is how Periamma shows up!
New Partnerships & projects
Periamma established coorporate partnerships with Kejser, Copenhagen Downtown Hostel and OMAC Jewerly (Read more HERE) This marks the heightened focus in getting private businesses involved and tailor make posibilities to donate according to the model which suits best each company. For upcoming projects, there is the watertanks installations in Kenya, menstrual pads for school girls in india and picking up the delayed project and sports field project in Seva Mandir to a reality.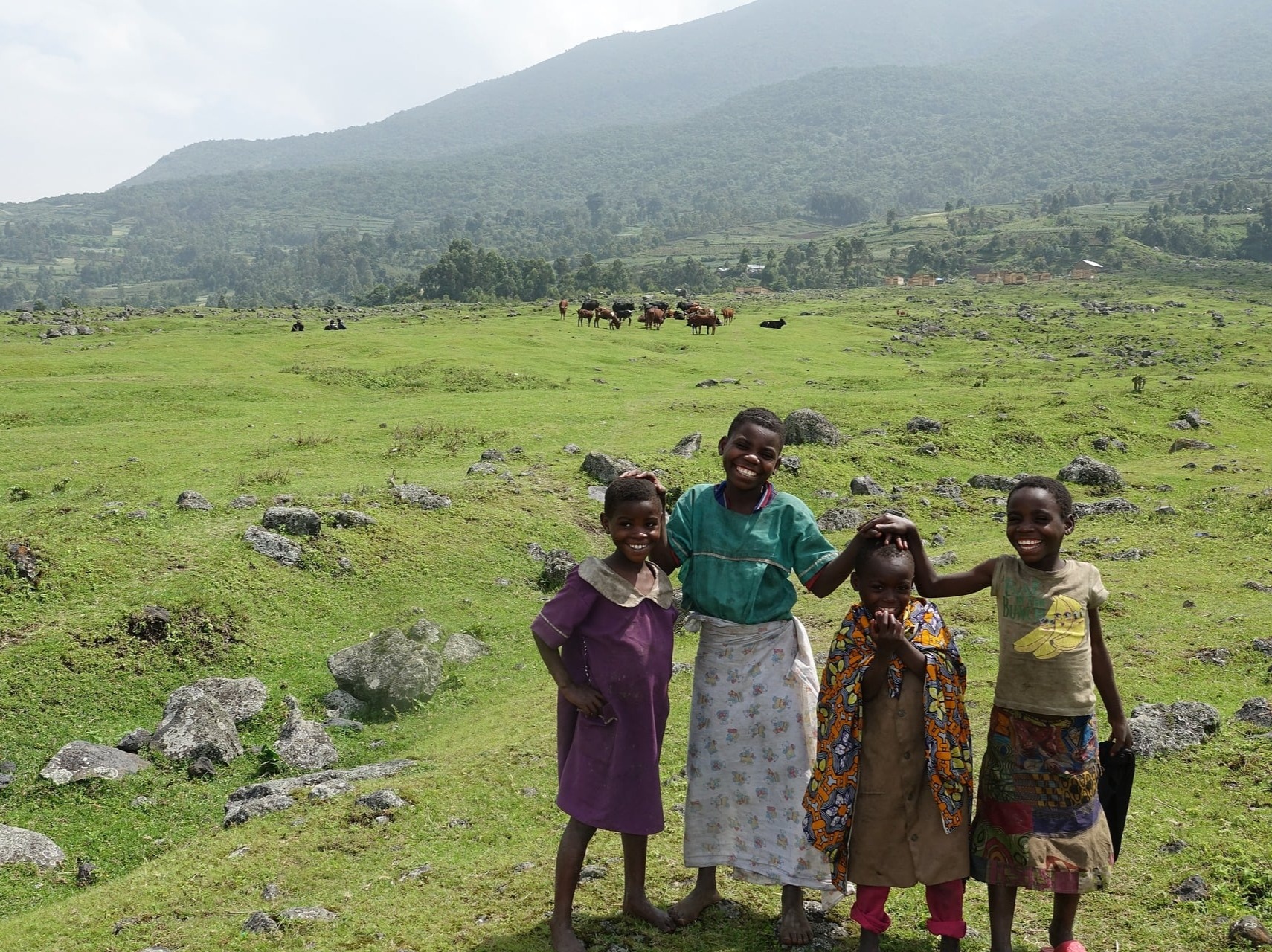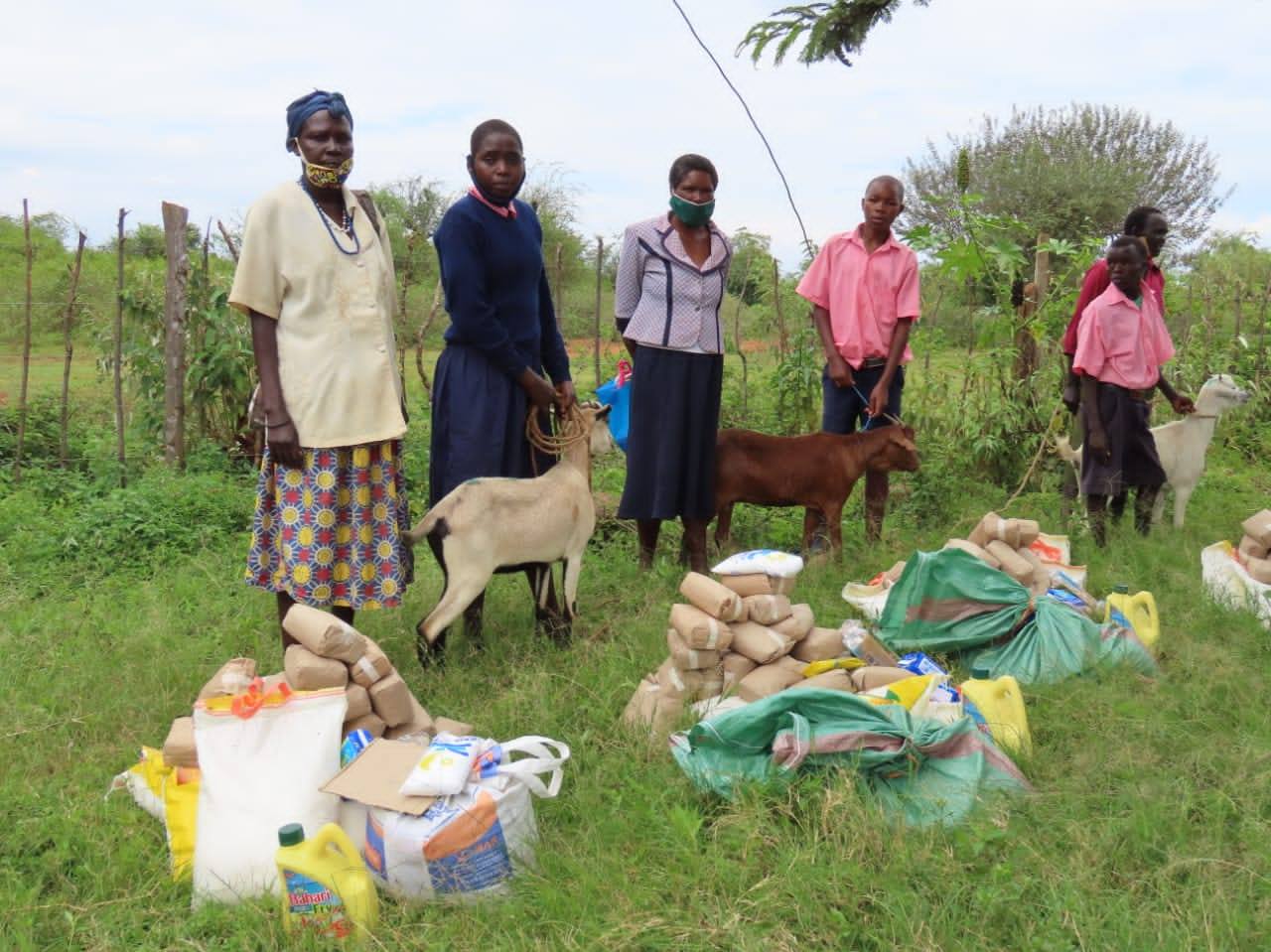 COVID19 Relief in Kenya
Emergency relief fundraiser for our Kenyan sponsor children and their families who were under Covid-19 lockdown and therefore unable to do the day labourer jobs which usually sustain them. 153 families each received basic foodstuffs and a goat.
Periamma and the NGO Girls Are Awesome started finding partners and sponsors for a walled outdoor arena at Seva Mandir in India so that the pupils can do sports in a safe environment. The arena will include lighting, an artificial grass field, nets, balls, rackets etc. There are around 1200 boarding pupils who will benefit. The project has been delayed due to Covid-19.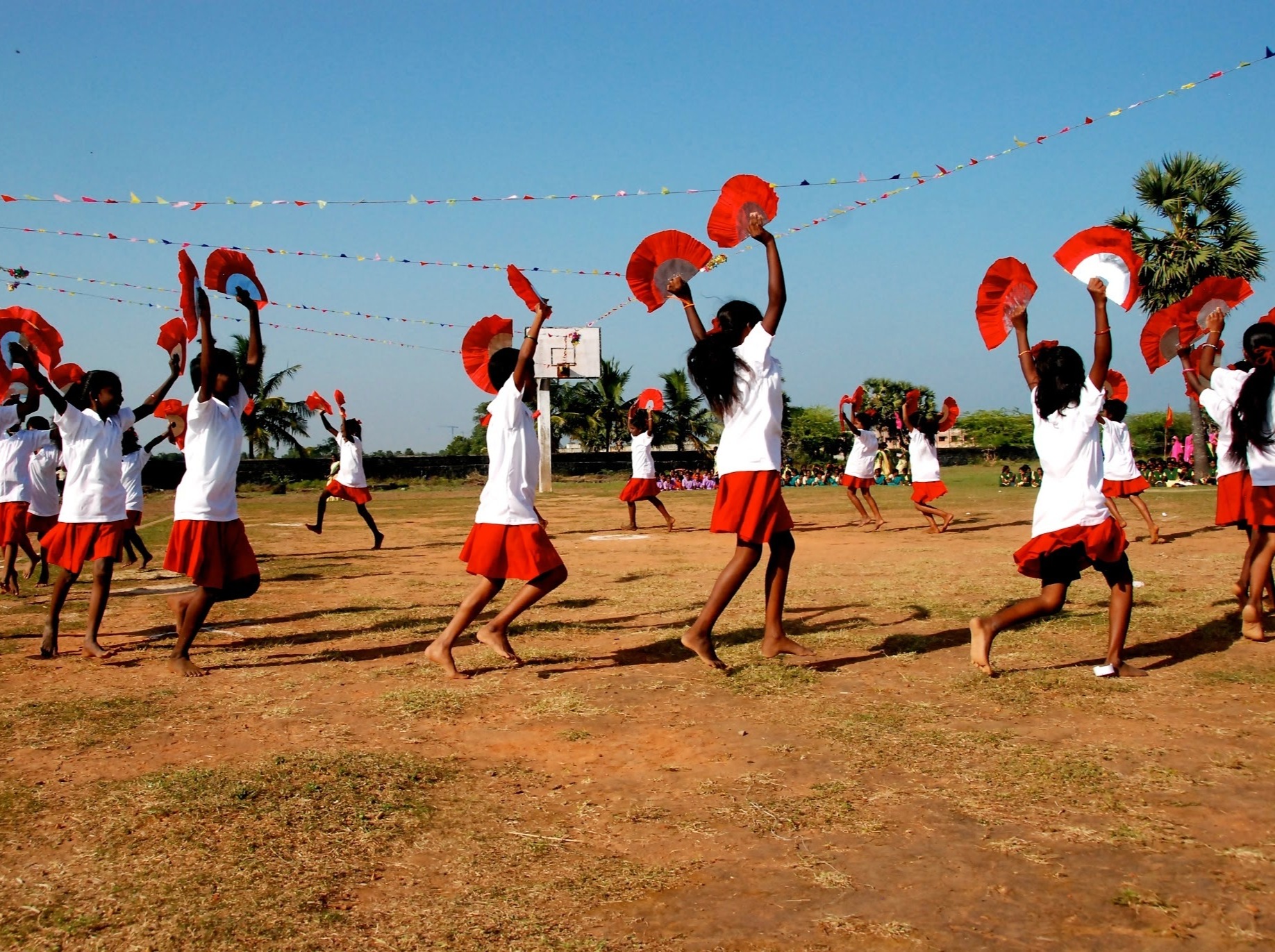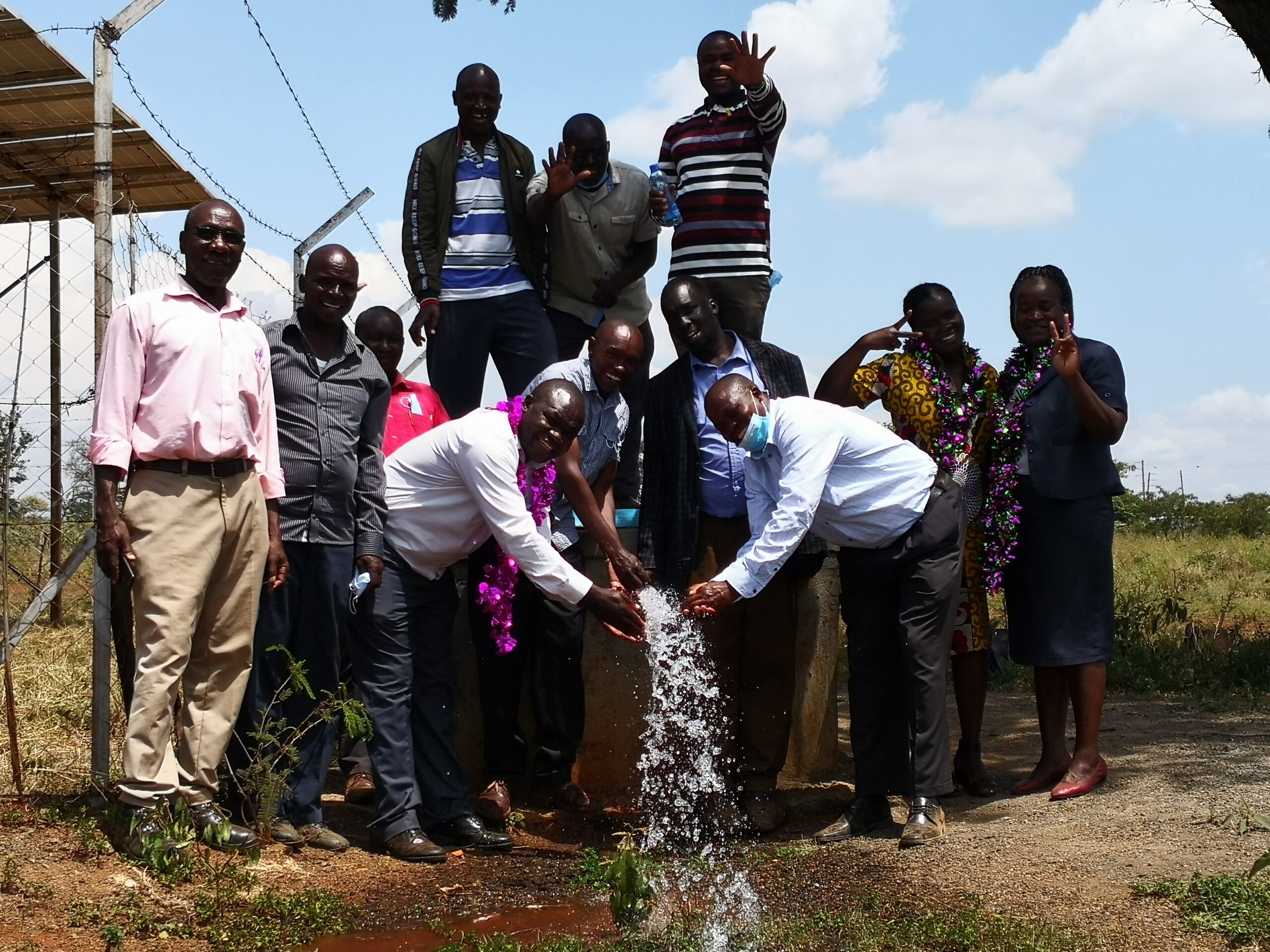 Financed and supported the access to a water well in a Kenyan village together with local partners to give 6.000 people clean drinking water. Clean water access mitigates the risk of illnesses among youth and community members, who would otherwise consume water from polluted sources. It also supports the well-being of farm animals, in times when rains are scarce.
Working with Microsoft Middle East & Africa to provide IT-training at 2 schools in Kenya. Microsoft has on 3 occasions donated their time and expertise to provide technology training on our schools in Kenya and India. Where before, the IT training was based only on text books, the students and teachers now have the basic practical skills, as well as the opportunity to continue learning, with the laptops donated from private companies as part of these projects. From Microsoft side, the employees brought home outstanding memories and an incredible team bond.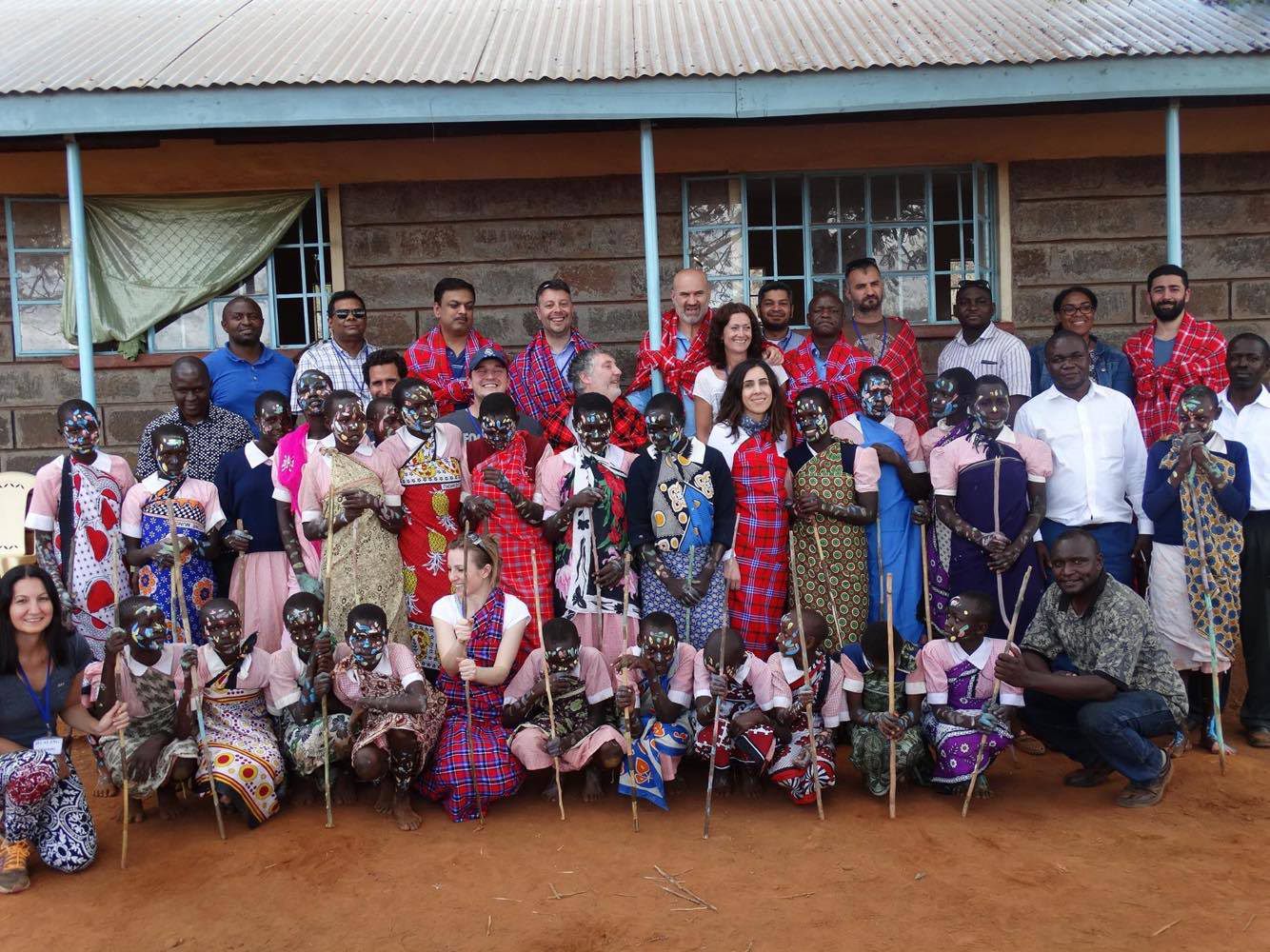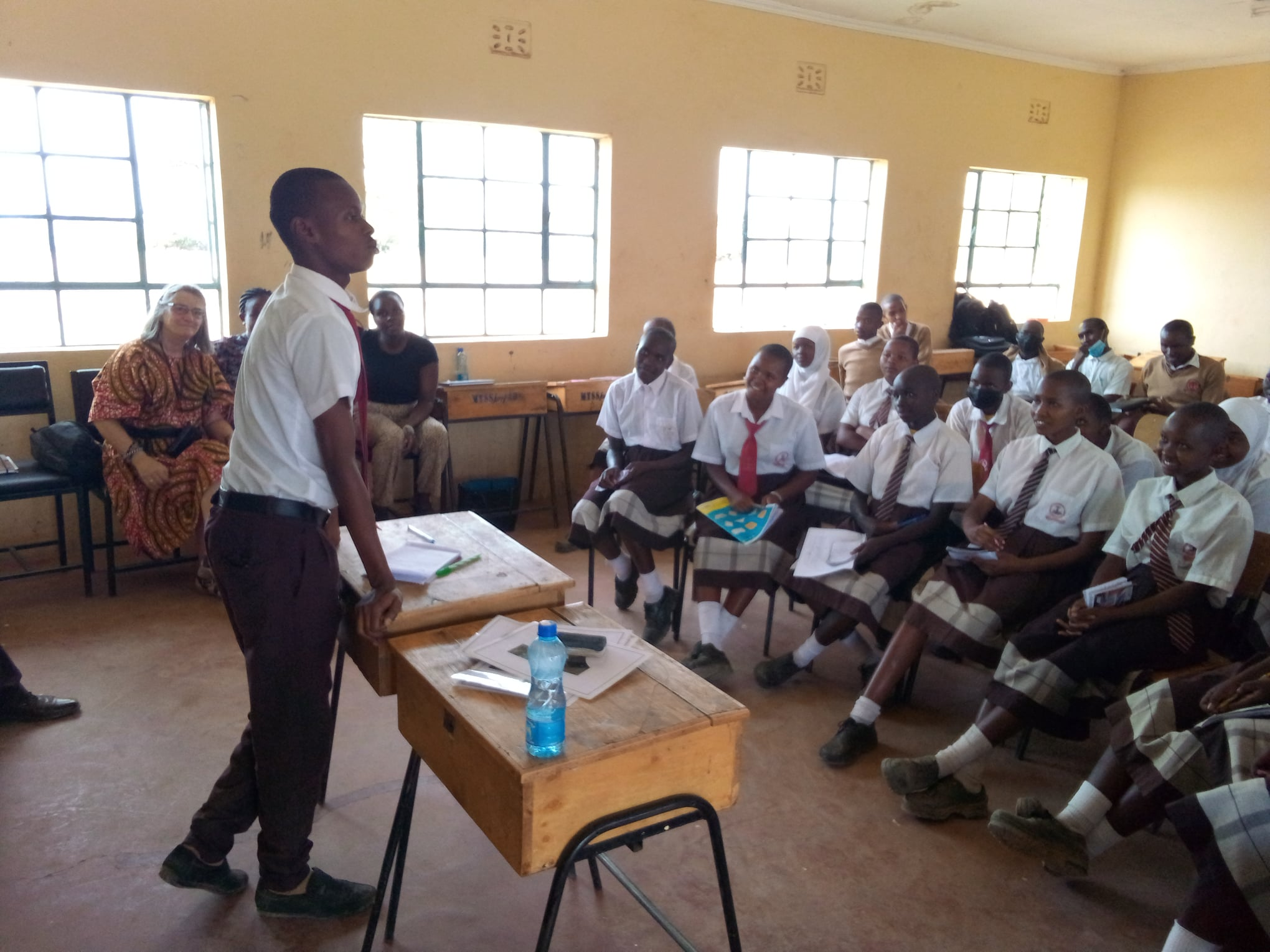 Project in Kenya on sexuality and reproductive health rights, in partnership with 100% For The Children. Supported by CISU.
Microfinance in India
Periamma and our local partners in India helped 22 women and transgenders with micro finance loans, so they could obtain drivers' licenses in order to get jobs as taxi drivers. 4 men received loans so they could repair or buy second-hand cars to use as taxis, and some have borrowed money to start a pappadom production or open a food stall.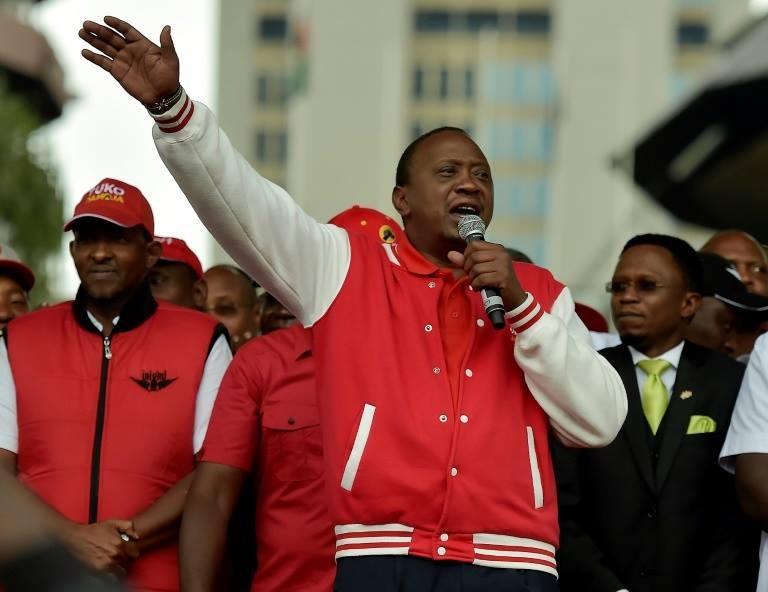 Voter Education in Kenya
Assisting 6 Kenyan NGO's with capacity building. A project supported by Danida which is under the Danish Foreign Ministry. Voter education project in Kenya, supported by CISU, an independent association of nearly 300 Danish civil society organisations.
Global Partnership
Periamma in Kenya has been selected as Danida partner of the Global South Program. The program provides the opportunity for civil society organizations in Kenya to strengthen their organizational capacity by forming partnerships with a competent NGO from the north. Periamma has been selected as one of these competent NGOs by virtue of our development work here in Kenya.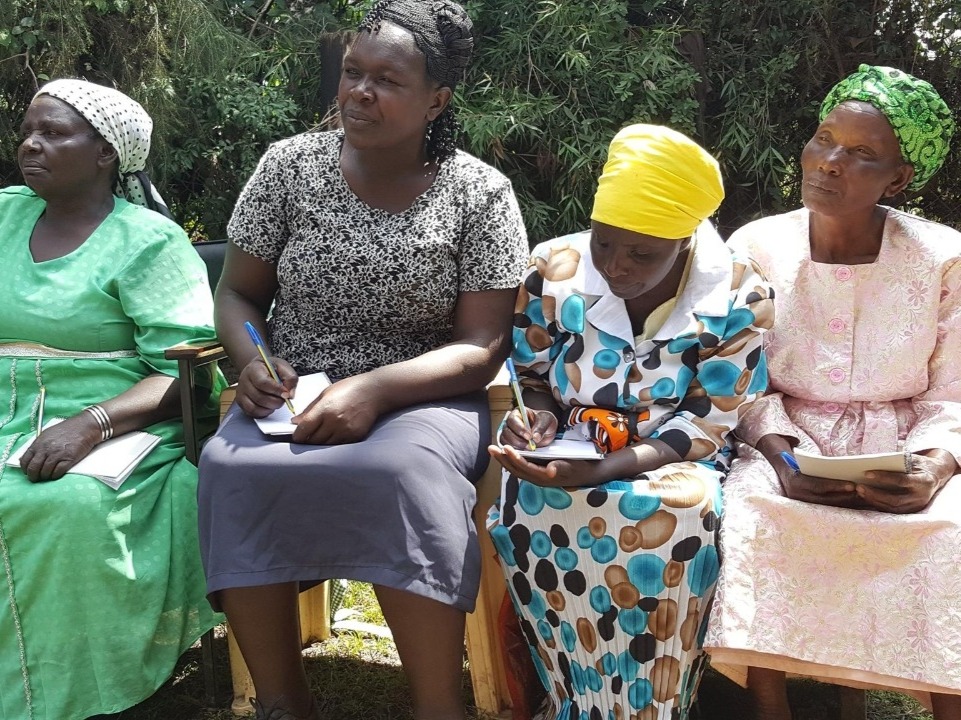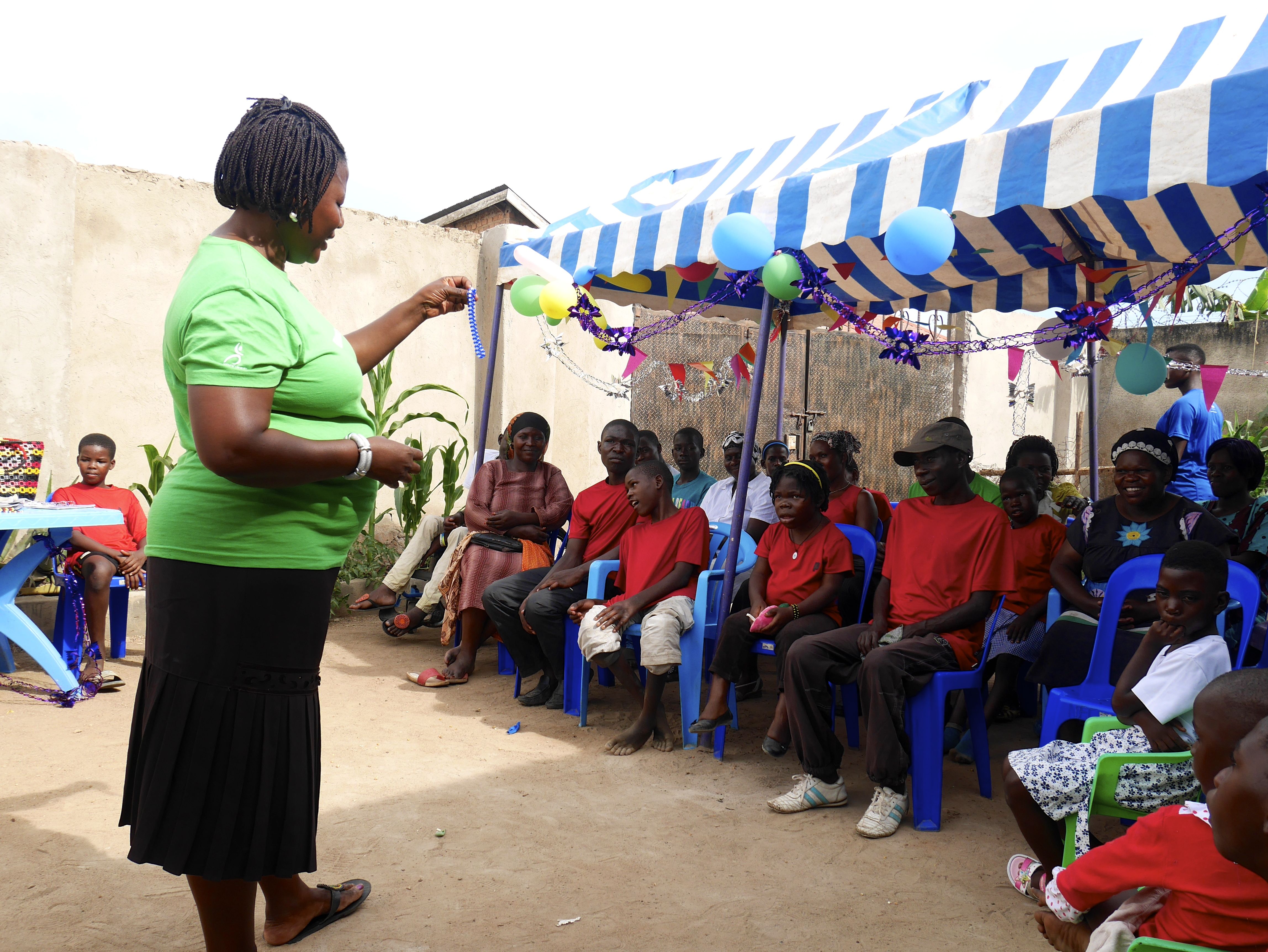 Ggaba is part of Periamma
Support Disabled Children's Fund in Uganda was founded by Danish Sidsel Bjerrum in 2015 and now came under Periamma's umbrella.
Seva Mandir received a much-needed sewage system, new kitchen and toilets, funded by Danish recycling and waste management firm Marius Petersen which is run by relatives of Anne Marie Petersen who founded the school in 1921.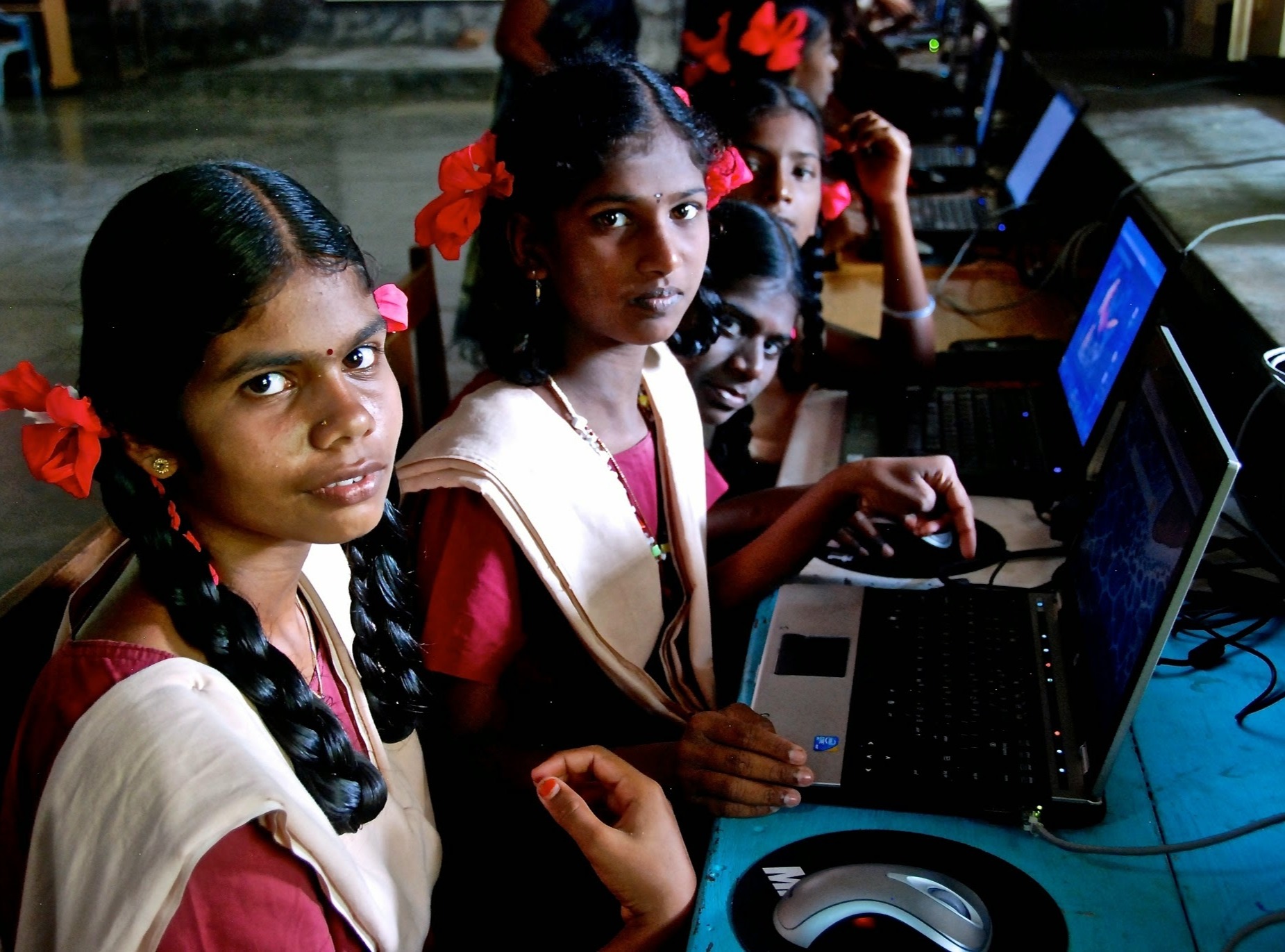 We, our partners and sponsors opened the new technology centre at the Seva Mandir school. This happened with the help of donations from Juniper Networks and Microsoft in the shape of buildings, expertise, computers and internet. 10 local educators were given courses so they could teach the children how to use IT.
30 employees from Microsoft in India and Denmark put in a lot of work at the school to make this happen, and it has made a huge impact
This project is upgraded when needed so that each year new graduates from Seva Mandir are among the very few in this geographical area to leave school and enter the job market with up-to-date computer skills.
InterAid becomes Periamma
InterAid Denmark merged with Periamma, so we took over existing partnerships with schools in Kenya, Uganda and Thailand, including education of 300 with Danish sponsors.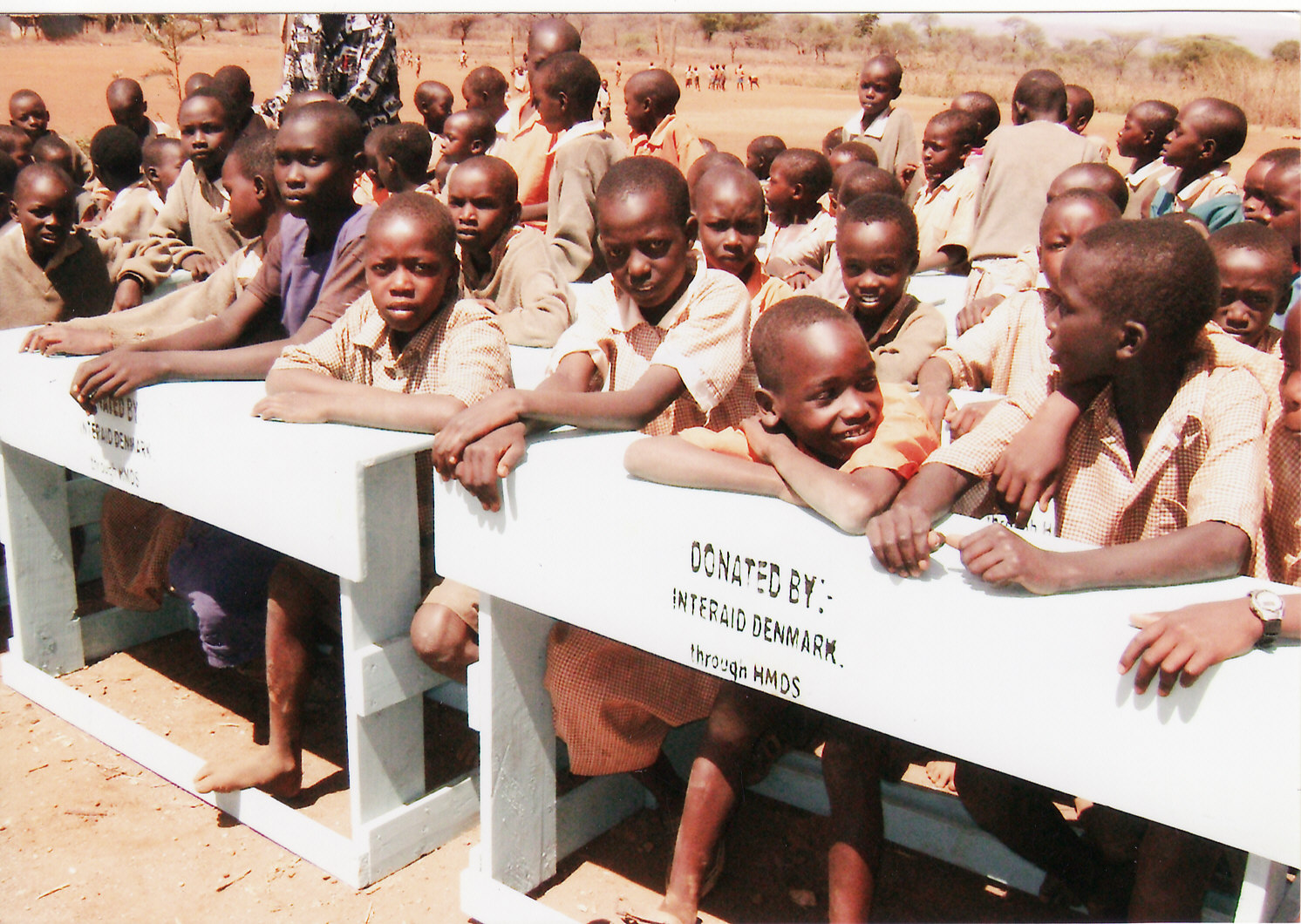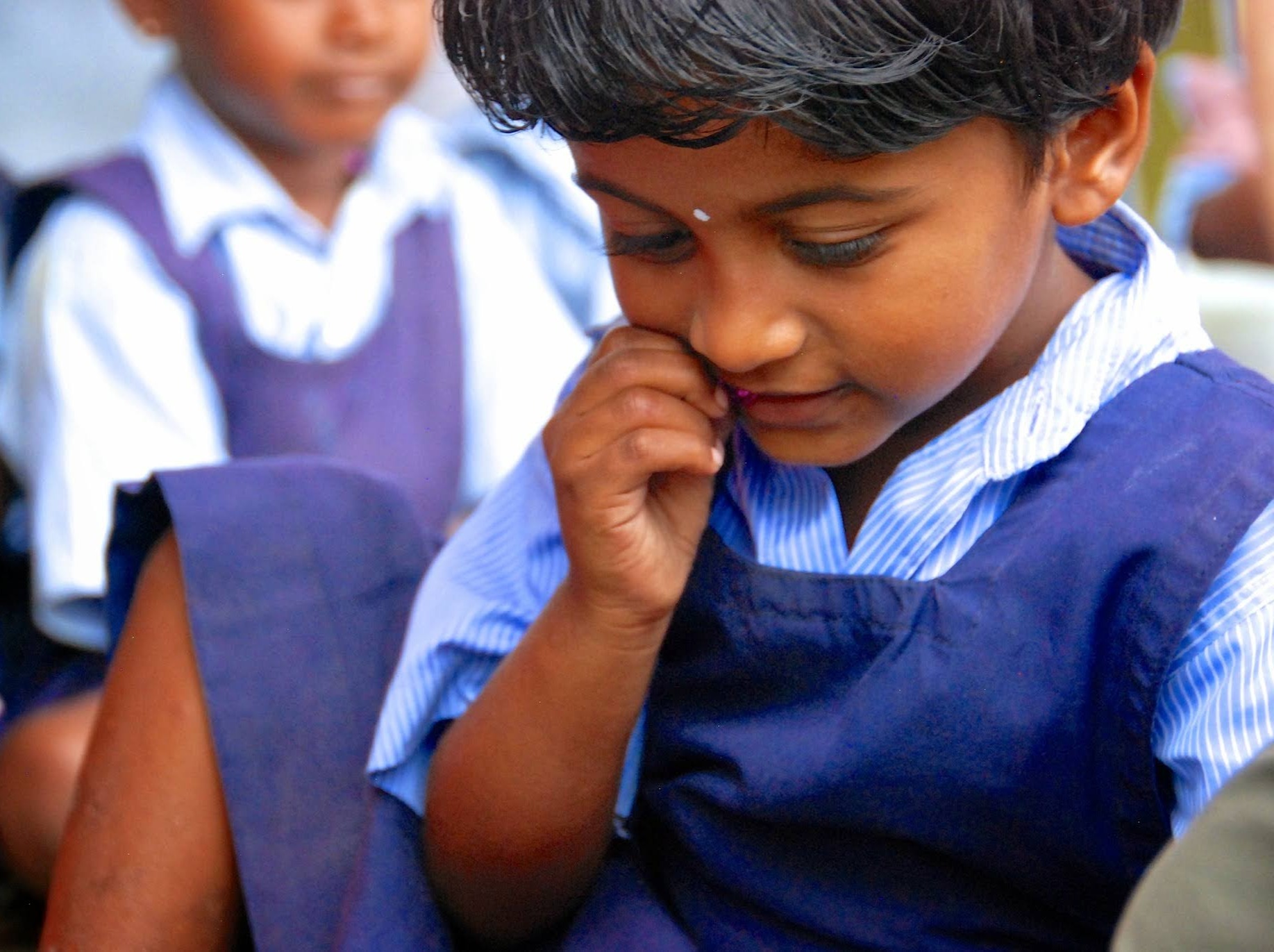 While trying to find donors and ways to help Seva Mandir, Ole and his friend, Martin Bjergegaard (now also a member of Periamma's board), started a preschool in the village of Gingee 3 hours from Seva Mandir.
Today, 80 young children and their families learn here that despite devastating poverty education can be a natural part of life. The children are brought to and from school in sponsored tuktuks, and they receive a nutritious meal during the day.
Visit to India by Ole Hoyer, to visit the school where his great grand aunt dedicated herself to. The teachers' salaries are paid by the government, but the buildings were in bad shape, the materials lacking and thus the opportunities to develop projects became a major focus and source of motivation.
Periamma was created around this time- out of the commitment to helping those who are forsaken by our wider societies and thereby continuing in the steps of Anne Marie Petersen.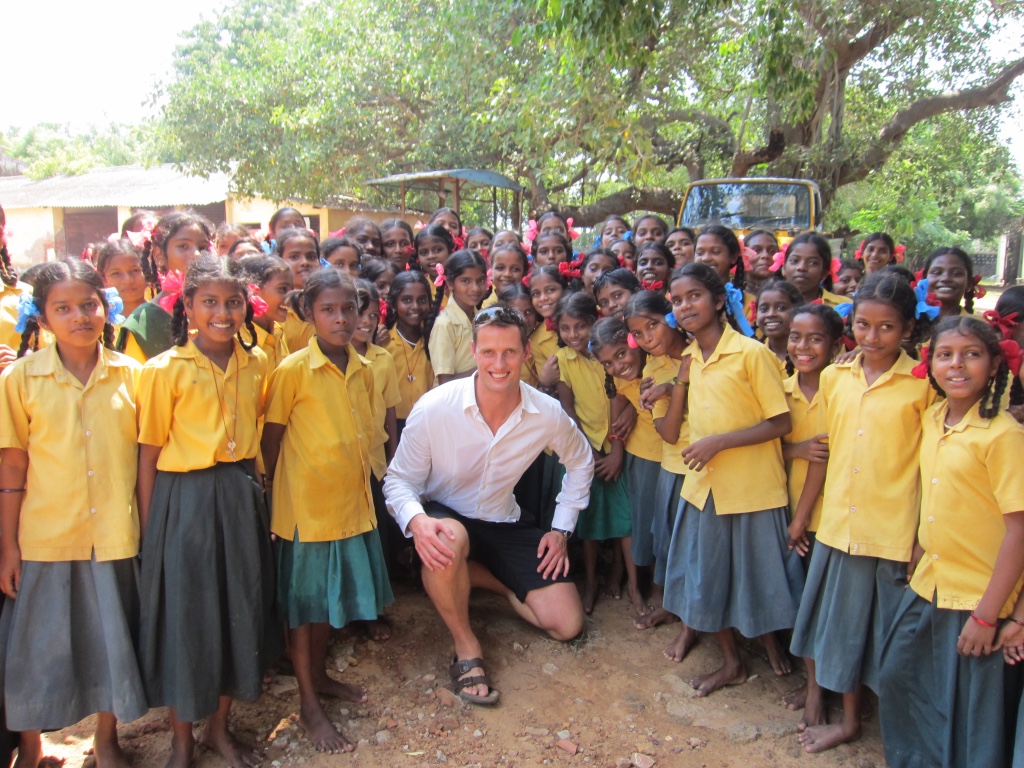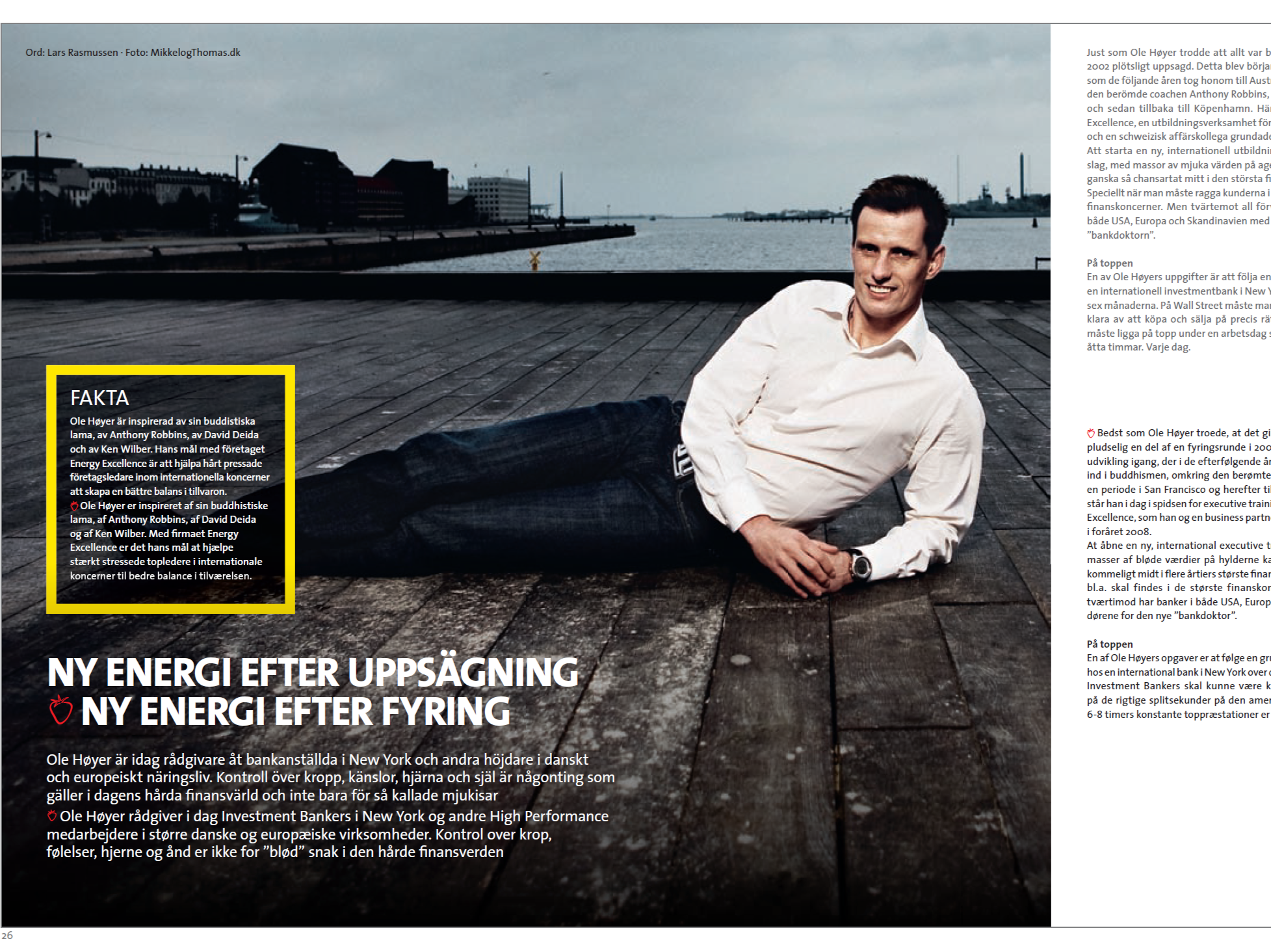 Fast forward to almost a hundred years later, Anne Marie Petersen's great-grand nephew, Ole Høyer, gave an interview to a Danish magazine in which he mentioned that he planned to establish a school in India and donate a part of the profits from his business. At this point, Ole had no knowledge of his relative who'd lived there until her death in 1951, but somehow, a visit to a different part of India in 2006 had inspired him to support education in the country.
After the interview was published, Ole's uncle mentioned Anne Marie and her life's work in India. Ole immediately felt a strong connection with her and knew he wanted to support the school she'd founded.
Anne Marie Petersen
She became a close friend of Mahatma Gandhi, and after many meaningful exchanges between the 2 charismatic people about religion and philosophy, aspects of education and so forth, Gandhi laid the ground stone to one of the most important projects Anne Marie planned and lead. Seva Mandir became a reality – a school for girls taught by women, mostly widows. It is today government owned and has 2500 pupils, also including boys.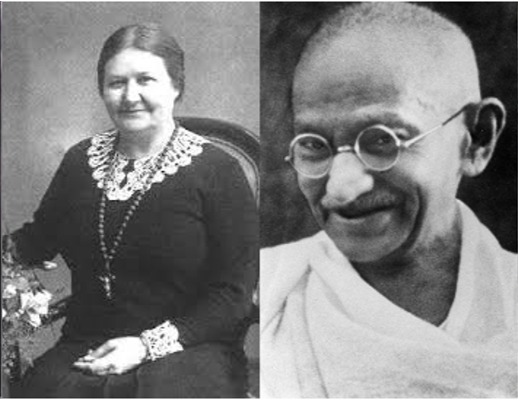 Join our newsletter and stay up to date with our latest stories and projects!